IMPORTANT PREFACE:
The introduction of the PCI DSS (Payment Card Industry Data Security Standards) has revolutionised security within the e-commerce industry with respect to the way in which credit card data is handled and stored. Ecommerce activity is immeasurably more safe and secure today than it had been without PCI DSS.

However, PCI DSS compliance alone does not guarantee the service or the credit card data that service may be storing within their systems is completely immune from risk of being compromised. If you are under the impression that PCI DSS compliance provides 100% guaranteed protection then this is a falsehood. Even the PCI organisation itself are careful not to lay claim to any such thing.





In e-Path's case while our PCI DSS compliance is a critically important component it is but one component only and does not, on its own, demonstrate the total quality of the security and protection e-Path delivers to its gateway clients and their cardholder customers.

It is our use of 2048bit asymmetric cryptography uniquely created for each individual gateway (each gateway has their own exclusive cryptographic system) and our coveted

CDU compliance as well as our hosting and internet delivery via a

Department of Defence DSD Certified Telecommunications Carrier that all combine with our PCI DSS to provide our gateway clients and their credit card paying customers with a level of security that is of the absolute highest order.

The Payment Card Industry Data Security Standard (PCI DSS) is a complex set of rules and requirements that applies to every person, business or organisation that handles credit card data. This includes any person, business or organisation that receives, stores, processes or transmits credit card details.
The PCI DSS is a product of the Payment Card Industry Security Standards Council, an organisation founded by participating payment brands Visa International, Master Card, American Express, Diners Club and JCB.
The purpose of the Payment Card Industry Security Standards Council is to establish a uniform world wide standard to aggressively addresses vulnerability and risk associated with the handling of credit card data across all industries.
PCI DSS in 'plain English'
The official definition of who and what is now required to have PCI DSS compliance is:
"PCI DSS requirements are applicable if a Primary Account Number (PAN) is stored, processed, or transmitted. If a PAN is not stored, processed, or transmitted, PCI DSS requirements do not apply".
From

PCI DSS
Therefore, if your website touches the PAN (Primary Account Number) which is usually the 16 digit credit card number itself in any way, even if it is only to
transmit
it directly to a 'real time' payment gateway, or perhaps to
store
it in some way, then your online business (website) must be PCI DSS compliant certified in its own right. The applicable PCI DSS criteria is as follows:
Level 1 - Visa and MasterCard World Wide transactions totalling 6 million and up, per year, and any merchants who experienced a data breach.

Level 2 - Visa and MasterCard transactions totalling 1 million to 6 million per year.

Level 3 - Visa and MasterCard e-commerce transactions totalling 20,000 to 1 million per year.

Level 4* - Visa and MasterCard e-commerce transactions totalling 1 to 20,000 per year.


*
The vast majority of all those businesses or organisations operating e-commerce websites on the internet today fall into the Level 4 classification. It is most likely your online business would do so as well.
PCI Compliance is not a request, or suggestion, it is now a requirement and is enforceable.
Any person, business or organisation that qualifies into any of the above compliance levels but is found not to be compliant with PCI DSS, risks not being allowed to handle cardholder data and possible heavy fines and penalties which could be levied on a monthly basis.
Thinking of accepting credit cards online?
If you have a website that is, or is about to ask for credit card details to be entered into it for processing by a 'real time' payment processing gateway, or if you are planning to capture or store credit card data online in some way yourself, then please visit

PCI Security Standards Council - Supporting documentation
to learn about what you will need to become PCI compliant.
Your website is (or will be) processing, transmitting or storing credit card data therefore even if you only do, say, a few transactions per month you are in the Level 4 classification (see above) and therefore your website will be required to have its own PCI compliance to avoid your exposure to the possibility of penalties, which can be severe. Please feel free to have this confirmed directly by Visa Asia Pacific and/or MasterCard, they both have main offices in Sydney.
Why e-Path is an excellent solution
When you use e-Path as your payment gateway your website will not be touching credit card data or have anything to do with receiving or transmitting credit card data in any way. Your secure PCI compliant e-Path gateway is the system handling credit card data online.
Therefore, your own website does not fall under any of the above classification levels. This means you do not have to go to the expense of hiring a professional service to conduct regular vulnerability scanning processes on your website, its dedicated IP, the server it is hosted on and the network the server is connected to because your online system (your e-Path gateway) is already PCI compliant.
PCI Self-Assessment Questionnaire (SAQ)
However, your business will still be accepting card-not-present or non-face-to-face credit card payments and these payments are being processed by your card processing merchant facility. Therefore those facilities your bank is providing you MUST be PCI compliant and you need to be handling card data in accordance with what your bank (your card processing merchant facility provider) requires of you in order to meet with their specific rules on credit card data security/PCI.
If you are already a MOTO/MST approved merchant then your bank has already determined you meet their credit card security/PCI requirements to receive, handle and process credit card payments coming to you via card-not-present or non-face-to-face methods, otherwise you would not have this facility in the first place.
There are five different levels of SAQ's. What particular SAQ applies to your organisation is determined by what method you utilise to receive, handle and process credit card payments. Your bank advises and works with you on this because this is the entity providing you with a merchant facility to which you will be bound to contractually in regards to card data security and PCI.
e-Path, PCI DSS and McAfee™
e-Path utilises the Payment Card Industry Data Security Council approved and compliant McAfee™ PCI DSS (Payment Card Industry Data Security Standards) program. McAfee™ is a PCI Approved Scanning Vendor (ASV).
McAfee™ is best known for their McAfee Secure trustmark and is a world leading provider of webserver security services including card vendor PCI (Payment Card Industry) compliance services.

The McAfee™ PCI Compliance program meets the requirements of Visa's CISP and AIS, MasterCard's SDP, American Express' DSS, DiscoverCard and JCB.

Our secure systems are physically located in the Macquarie Telecom datacentre in Sydney. Macquarie Telecom is the first telecommunications carrier in Australia to achieve Defence Signals Directorate Gateway Certification, conforming to ASCI-33 and the PSM (Protective Security Manual). ISO 9001:2000, PCI DSS Certification and SAI Global - ISO 27001:2005 are amongst other high level accreditation that combine to establish Macquarie Telecom as being recognised as Australia's most highly security accredited datacentre.




The above graphic is an actual screen capture of part of e-Path's McAfee™ PCI DSS auditing program control panel
Please see

e-Path Security
for information on how the mechanics of e-Path's manual payment gateway affords protection for merchants and card holders that extends beyond that of the PCI DSS.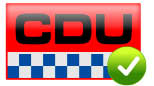 e-Path also supports

Critical Data Unplugged (CDU)
, an initiative that echoes Police and law enforcement advice the world over on how to achieve the ultimate security for critically sensitive data in respect to the increasing risks and vulnerability of the internet. The initiative advances the ultimate security ideal for protecting all forms of critically sensitive data in the internet connected world.
For further information on PCI DSS and other associated security standards:

PCI Security Standards Council - Supporting documentation

Critical Data Unplugged (CDU)


Visa International

MasterCard

American Express

Discover Card Network