To go straight to experiencing just the gateway front end, click on the following "Make Payment Now" button. For brevity this demo is not under SSL. Enter anything you like on the demo gateway page.


Now, lets give it a shot with your values
Here we can see how things work by simulating your site sending to your gateway.

In this example we are only using the required parameter values needed by e-Path. Naturally you would be collecting more details like your customers name, physical address, phone number etc, all of which would be sent to you directly from your website.

If you can create a quick test return .php or .asp page and upload it to your hosting account you can enter it's URL in the "Return URL" field below and this demo will return straight back to it from the demo gateway.


e-Path has a fully independant demonstration website for you to view and experience how the e-Path credit card payment gateway can easily be integrated into almost any situation.

The Fruit Box Shop offers real time examples of the e-Path credit card payment gateway in action.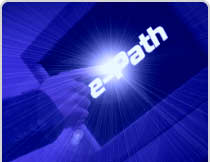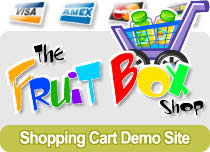 This website makes no determination as to the suitability of the e-Path service for your particular personal or business needs.
e-Path is an Australian based global provider of the e-Path Internet Credit Card Payment Gateway Service.
All Rights Reserved - Copyright 2006 - E-PATH PTY LTD
ACN:124032917 | ABN:70124032917



Premium Reseller Hosting Australia